I grew up in a blended family… kinda like the Brady Bunch with less kids and certainly no Alice (the live-in housekeeper). But before she got re-married, my mom raised my brother and I as a recently divorced single mother with no help.
She was an Executive Assistant and as we all know, raising a family on that income alone is tough. I was protected and completely ignorant of her struggles at the time, but looking back, I see that she had some awesome personal finance habits.
The Queen of Multiple Streams of Income
In order to keep us in a middle class neighborhood, in addition to her position as an Executive Assistant (job #1), she had three additional jobs:
Job #2:
My mom's daily routine started with getting us ready for school, packing our lunches and dropping us off at school along with 3 of our friends. We were always the first kids to arrive and now I realize that it was because she started her job extra early so that she could finish early.
She picked us up along with with my 3 friends after school and helped all 5 of us with our homework (she was the homework nazi). At 6:00, my friends' parents would pick them up.
What I didn't know was that this was her second job and those parents paid her to drop off and pick up their kids from school and take care them afterwards.
From 6:30 onwards, she went to school to become a Law Clerk while our 22-year-old aunt (who also lived with us) watched us and taught us how to dance to this,  this and of course, you can't forget this (and they were cassette tapes not CDs
).
Job #3 – Paper Route:
On weekends, my mom woke up at 4:00 am, cooked our lunch and was off to her first weekend job delivering newspapers that started at 5:00 am.
Yep, my mama had a paper route at 32.
Job #4 – Taxi Driver:

She was back home at 8:00 am to make us breakfast. We woke up to her dancing to songs  like this while flipped our pancakes (there was a whole lot of dancing in our home – I remember my childhood with nothing but happiness). During Saturday breakfast, we had to present our book reports to her. On top of our school work, she gave us one book each to read every week. Because of this, I love reading and getting lost in stories.
While we went on to watch cartoons  (I loved Jem, and since my brother and I had to share the TV, I suffered through Transformers. We only got to watch TV on weekends – we had to read on weeknights), my mom was off to her second weekend job by 10:00 am as a cab driver. These days, it's no big deal, but back in the 80′s, there were almost no female cab drivers around.
She was home by 9:00 pm just in time to read us bedtime stories. She never showed us how exhausted she was at the end of her days. In fact, I distinctly remember her 'enjoying' my pretends cups of tea while feeding her first set of grandchildren (my cabbage patch kids) fake cookies.
Honestly, I don't think that woman slept for most of our childhood.
Budget Queen
Years later, when she had a much better job that paid well enough that her cab-driving days were a distant memory, she continued to budget. I was introduced to keeping envelopes of cash for groceries and spending money before Gail Van-Oxley introduced her jars of cash.
Despite the fact that we became a comfortable middle-class family, she continued to shop at discount stores and  also introduced me to ethnic grocery stores. When I got my first job, my mom(an Excel guru) made a spreadsheets so that I could keep track of my spending.
If you've been reading my blog, you know how I totally  botched that.
Her Final Finance Advice
Three years ago, as she was losing her battle to cancer at 54, my mom gave me lots of advice to prepare me for a life without her.
She gave me advice on life, marriage, parenting and finances.
Her finance advice was to think and plan ahead as well as:
Plan for rainy days when finances would be tough because they were sure to come.
As a woman, learn everything you can to be financially independent.
Make sure you develop more than one income source, having only one isn't stable.
I now understand why she was always gave me books with titles like "Smart Woman Finish Rich" for my birthdays. I'm ashamed that never appreciated those gifts. If I had a time machine, I 'd  go back and  slap myself for not reading these books sooner.
Life is so very different without her around, but my brother and I try our best to keep her memory alive. Like I said, music was huge in our family and every birthday when we were kids, my mom would come into our rooms at 8:00.. always 8am… on our birthdays with special for my brother and I.
And when we grew up and moved out, we still got those phone calls every single birthday at 8:00 with those songs blasting on our voicemails… because honestly, we weren't going to answer the call that early in the morning.
Every single birthday until I was 28-years old, I woke up to this: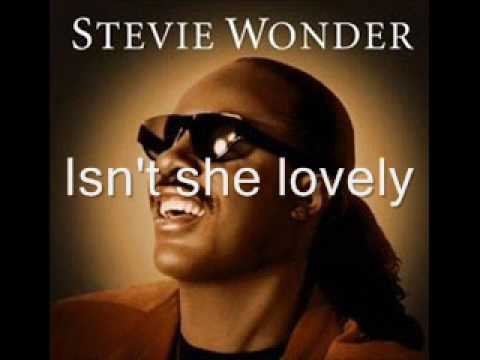 Whether I lived at home or on my own, every year at 8am (never a single birthday missed while she was alive), I woke up to that song either blaring on my room at home or on my phone when I lived away from home.
I still get that call on my birthday … but they now comes from my brother.
The second I pick up that phone, I hear the song blasting from the other end every birthday at 8am without fail. Whether or not he's tired, whether or not his 2 small children have kept him and his wife up with feedings and diaper changes all night, I get that call first thing in the morning.
Unlike the years I took them  for granted thinking they'd always be there,  these days I treasure them and think of my mom and how grateful I am that she raised a son who loves his sister so much that he'd do this every birthday to keep our mom's memory alive and so that his sister feels special.
My mom was such an amazing mother. My brother and I are so lucky to have the privilege of being her children.
What finance habits did you learn from your mother or family?
{ 9 comments }